Learn the detailed work behind what makes a great Puppet.
Roll up your sleeves! The intensive workshop starts at 7:00 pm on Thursday October 12 and carries through all the way to 2:00 pm on Monday October 16. This hands-on workshop will take you through all the steps in designing and making a "fully articulated performance ready puppet".
Included in this skilled packed weekend is mask work (get ready to get messy!), needle felting, learning about, designing and creating multiple mechanisms that will bring your puppet to life, painting, decorating and embellishments. You'll be working is purpose-built Puppet Workshop / Studio. After your Safety Awareness Training session, you will have full access to all the tools and materials the studio has to offer.
Details
Location
Long Grass Studio & Workshop
244044 Panorama Ridge, Calgary AB
Fees
$600/pp (Workshop w/ 12 meals, no accommodation)
$750/pp  (Workshop w/ 12 meals & shared room – 2 per room)
$900/pp  (Workshop w/ 12 meals & private room – 1 per room)
Register at longgrassstudio.ca
For more information contact Long Grass Studio
Phone: 403-809-7464
longgrassstudio@shaw.ca
Book Early – Limited Accommodations Available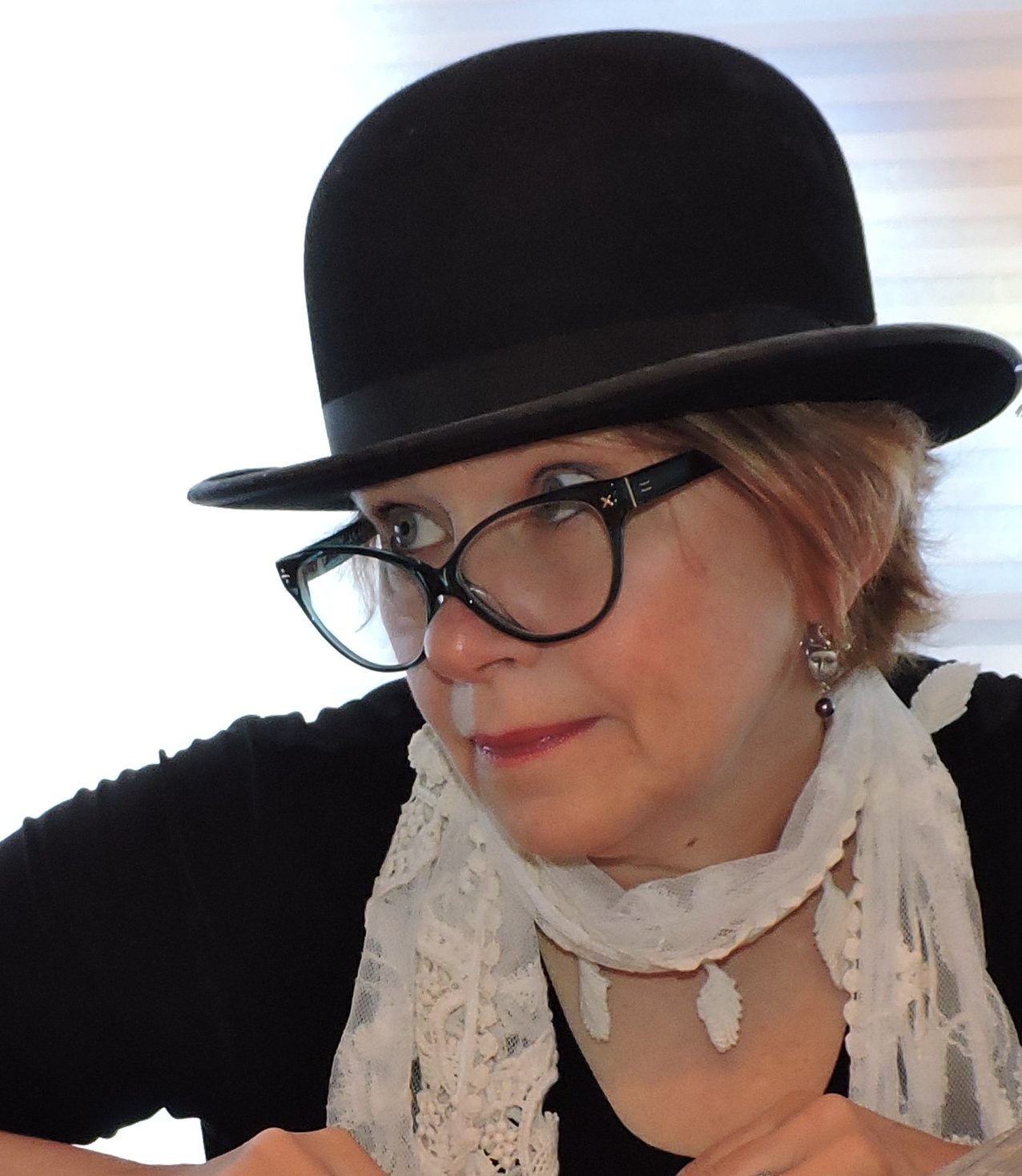 Juanita has been working and exploring as a sculptor for over 25 years, her primary insight and focus has been the human form. Her work has always embodied a whimsical and spiritual quality so the natural evolution into the wonderful world of puppet building and performance seemed inevitable.
She first began working in papier-mâché finding the medium to be amazingly versatile. She has branched off into casting, wood working and felting as the demands of creating various puppets brings so many mediums together.  Her inspiration comes from her busy life around her, nursing in women's health for 32 years and raising her children.