Canadian Academy of Mask and Puppetry
The Canadian Academy of Mask and Puppetry (CAMP) is an organization that is bound to the advancement of education concerning the creation and performance of mask and puppetry related art.
We foster the emerging and next generation of theatre creators whose main interest is in the innovation of this craft, and also to provide mentorship to professional artists of all medias who wish to expand their practice of artistic expression.
CAMP is dedicated to the greater community and strives to deliver these forms to people of all ages, and to inspire an active, engaged and appreciative energy toward these pursuits.
The Czapno Ensemble is an ad-hoc collective created anew each time by Artistic Director Peter Balkwill, and is dedicated to the spirit of creation and the pursuit of intense, dynamic performance that stretches our understanding of current theatrical practice. The desire is to blend different genres of expression and provide audiences with the most unique encounter possible. The Czapno Ensemble strives to explore original and fresh content, created by the performers themselves, building an honest connection to what is being presented.
Education Director
Peter Balkwill is a founding, co-Artistic Director at the Old Trout Puppet Workshop in Calgary, Alberta. He holds an MFA in Acting from the University of Washington in Seattle, and a BFA in Theatre from University of Victoria. He also serves as the Co-Artistic Curator for the International Festival of Animated Objects, held every two years in Calgary, Alberta.
While studying Peter focused almost exclusively on the physical application of theatre both in creation as well as acting and directing. He has taught as head of movement at the University of Victoria and facilitated workshops with companies across Canada, U.S. Denmark and France – including as Director of the Banff Puppet Intensive at the Banff Center for Arts & Creativity,  and Co-Director of the New England Puppet Intensive. He has also led extended workshops at Hollyhock, NTS, Toronto School Of Puppetry, Brown University, Rhode Island, University of Washington, and the RCA in St John's Newfoundland.
Peter has served as Artist in Residence at the University of Lethbridge and the University of Calgary. Other teaching modalities include ten years as an outdoor, experiential educator in outdoor leadership, building group strength through initiative challenges at the Rocky Mountain YMCA Outdoor Center, situated in the Canadian Rockies.
Peter is also the drummer of the boot stomping, punk-bluegrass, hollar band called The Agnostic Mountian Gospel Choir.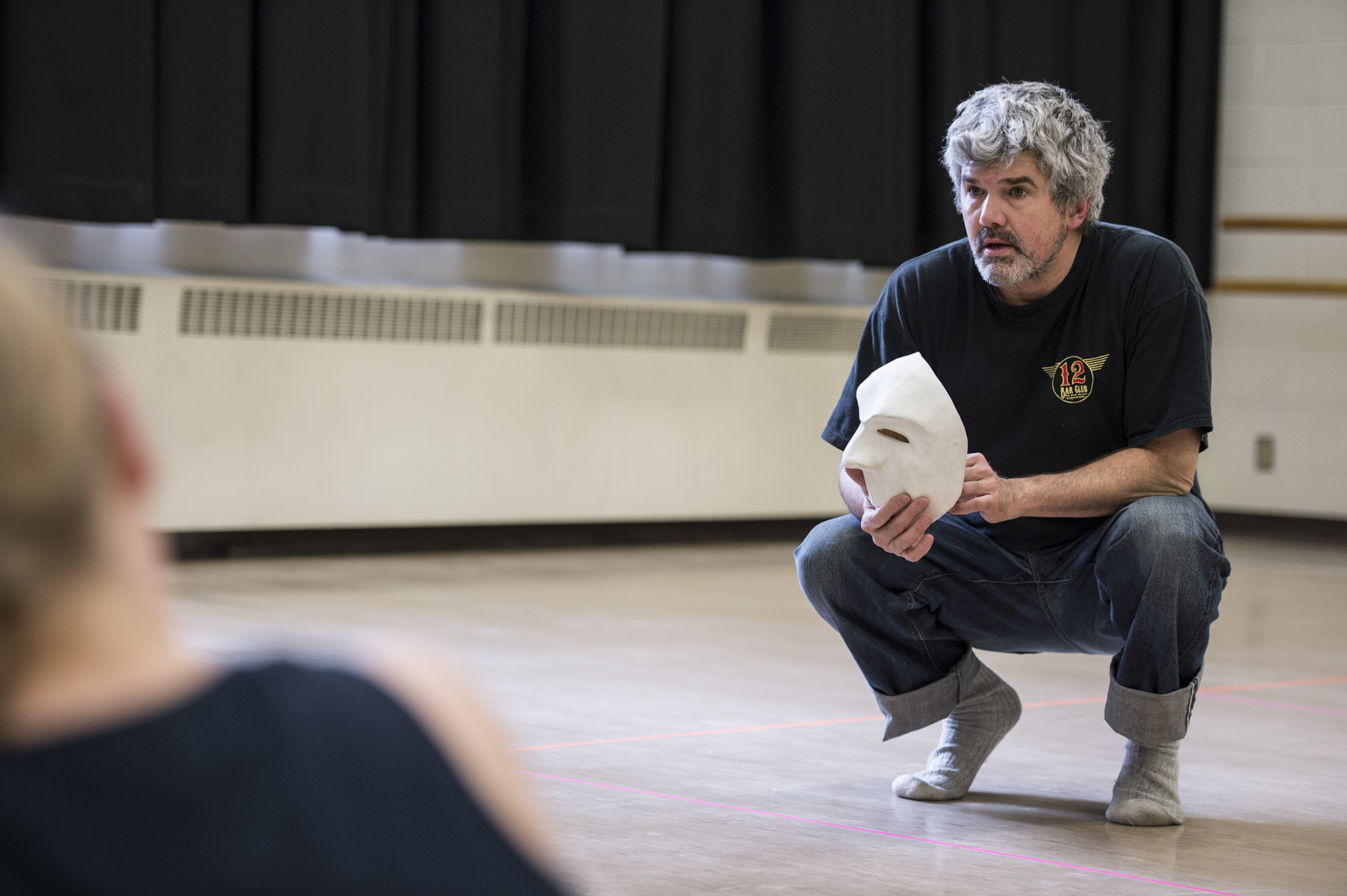 Canadian Academy of Mask and Puppetry
© 2017 Canadian Academy of Mask and Puppetry