About The Project
In early 2017, as part of its mandate to restore species and ecological processes in national parks, Parks Canada began a plains bison reintroduction to Banff National Park. Iinisikimm marks this occasion with an immersive, community engaged, puppet-lantern performance in the moving style of a medieval cycle play that will illuminate upon the rivers and forests of the Canadian Rockies.
The performance will celebrate the reintegration of Bison into the natural ecosystem of Banff National Park our country's premiere National Park. It will build relationships and share the knowledge of Canadian artists – both first nations and non-first nations people – together with a resident ensemble of high school students, to remind us of what it means to be alive and in concert with one of the greatest gifts that we have – our robust and healthy natural world.
History of the project
The Plains bison (buffalo) is a uniquely important animal in the history, culture and ecology of North America. Bison were an important species along the Eastern Slope of the Rockies as far west as the continental divide until the late 1800s when they disappeared in the wild. Banff National Park was central to saving this iconic species from extinction in the late 1880 by convincing the Canadian government to buy the Pablo-Allard herd in Montana and protect the bison from being only kept in private ownership.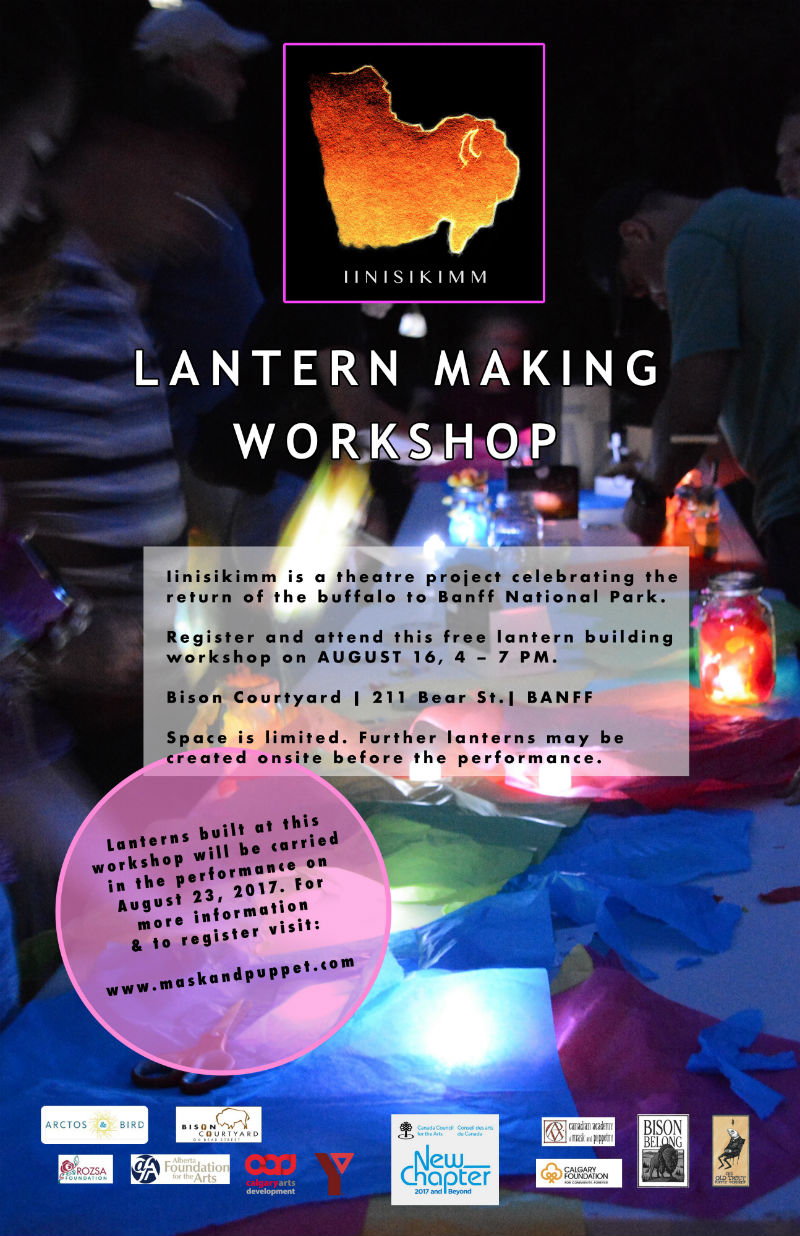 Canadian Academy of Mask and Puppetry
© 2017 Canadian Academy of Mask and Puppetry